Publicist Corner
We are looking for authors, music artists, and/or a person with a great testimony to be a guest on TPi International.
If you would like your client to appear on the show, please provide either an electronic press kit through a DVD, downloadable link, and/or website.
Also, please include any promotional material as well as copyright and lyrics.
For more information on submitting a music video, visit the
"BE A MUSICAL GUEST"
page.
Thank you and we look forward to seeing you on TPi International!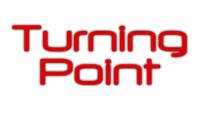 TPi International
Christian Broadcasting Network
977 Centerville Turnpike, SHB419
Virginia Beach, Virginia 23463

Register here to be on TPi [easy_contact_forms fid=2]