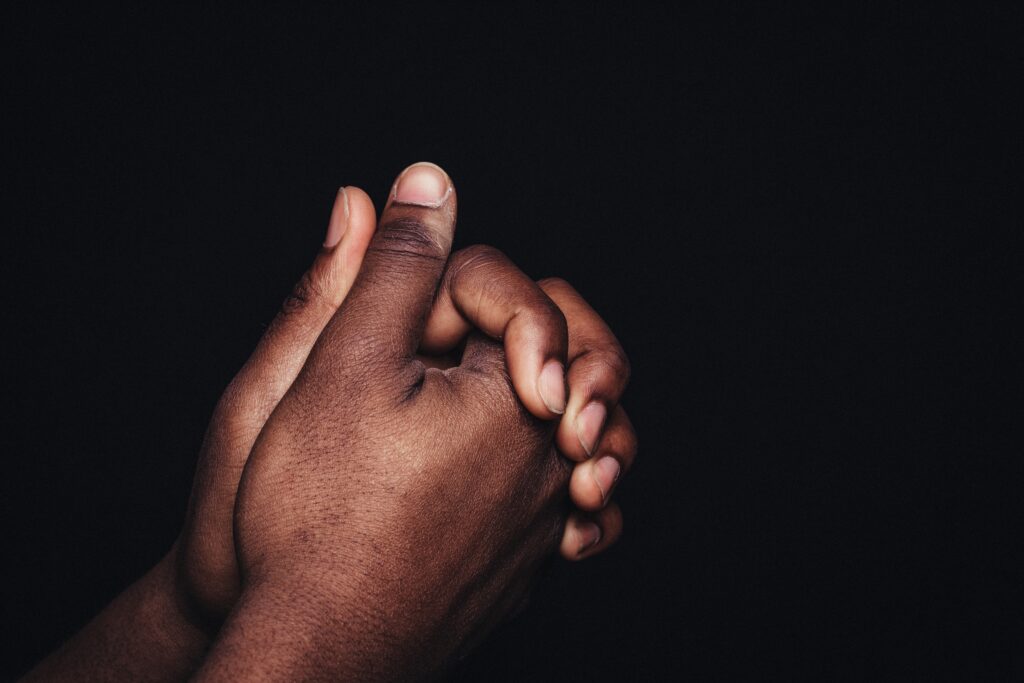 God hears your prayer. He delights when we come to him and ask him to help us. He wants to give us the things we need, not the things we think we need. Sometimes the answers we get to prayers aren't what we want or expect or they take longer than we think they should. But, none of that is the absence of answers. God hears every prayer no matter what method of praying you use: speaking, singing, or thinking. Even our actions can be a prayer to God.
God is waiting to hear from us. Psalm 34:15 reminds us,
The eyes of the Lord are on the righteous and his ears are attentive to their cry.
He never sleeps and is always available to hear our prayer.
We must humble ourselves and seek Him.
If my people, who are called by my name, will humble themselves and pray and seek my face, and turn from their wicked ways, then will I hear from heaven and will forgive their sin and will heal their land. Now my eyes will be open and my ears attentive to the prayers of the people offered in this place. (II Chronicles 7:14-15)
In I Chronicles 5:20, we are told that God answered the prayers of the people because they trusted in Him. Believing that God will answer our prayers, trusting in His ability to hear and answer is important.
The book of Psalms is full of David's petitions to God and his thoughts on prayer. In the sixth chapter he says, "the Lord has heard my cry for mercy; the Lord accepts my prayer."
Many places in the Bible site similar conditions for prayers to be heard: living well, trusting in God, being humble. In other words, the prayers that are heard are those that come from a person who has a relationship with God, someone who believes that his or her prayers will be answered by a loving heavenly Father.
How do you develop a relationship with God? Just like you do with friends and coworkers. By getting to know them, spending time with them, talking to them. So it is with God. Spend time with Him and get to know Him and you won't have to ask this question anymore. You'll know without a doubt that He is there.
Copyright Linda J. Gilden. Used by permission.